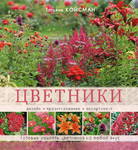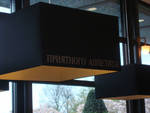 Writing this book I was hoping that you wouldn't consider it a theoretical guide to create gardens, neither a dogma but my letter to you, as if we were chattering and sharing impressions. It's like a meeting of old friends. You don't know what you'll be talking about, what exactly you will say, but you have the anticipation of the meeting, you feel that it will be interesting and pleasant. I decided to tell you about flower-gardens that excite me, that are part of my life, that's why I'd like to share my experience. Thanks to the book I lived though my memories again, experienced one more time those happy moments when I was projecting and planting my flower-gardens. I adore my job and very often I just imagine the main idea or parts of it as separate stories. It reminds me of the movie "Out of Africa" with a scene where Meryl Streep is telling stories the beginning of which are suggested by her friends. My stories are about flower-gardens. There are thousands of combinations where each detail matters. For example the combination of poppy, alchemilla and monarda is quite different from that of rose, alchemilla and monarda. A flow of associations appears suddenly, at once you imagine the scene, at once you hear the plants' dialogue.
Frankly speaking I don't believe in the long life of electronic books, even less of books about gardening. Because we, gardeners are delicate creatures, we like to sit comfortably and leaf through the books and magazines; we adore to sort out the seeds in winter – pleasant haptic feelings (like in the garden of five senses).
I like watching the books, hearing them, examining the pictures and the notes, that are sometimes important, inhaling the smell of the fresh ink and if the book was bought at a flee-market – the smell of the old, listening the rustling of pages and feel the richness of the paper. It's a pity I cannot taste them although in Russian they say "I swallowed this book" or if it was a bad one "I couldn't digest it". I wish you good appetite!